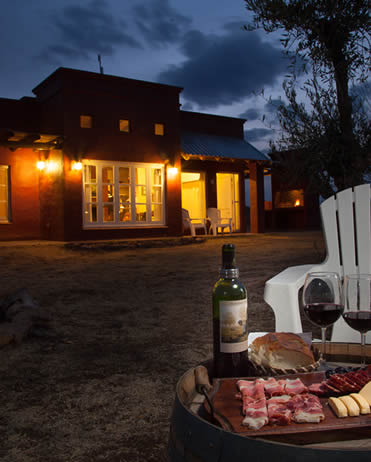 Welcome to "Silvestre Ranch"
A different place located outside San Rafael city. Our cottages are located in Capitàn Montoya, 13 km from the city center of San Rafael Mendoza.
We have 9 cottages full equipped to give tourists the best place to relax and enjoy outdoor activities.
We have central heating in all our cottages, a swimming pool  with hidromassage (only available during summer ) and a beautiful garden surrounding the cottages.
Seven cottages are equipped for 4 persons, one cottage is equipped for 6 persons and one cottage is equipped for 7 persons.
At the entrance you`ll find the housekeeper`s house.
Cabins